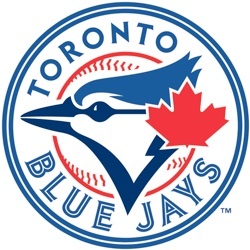 A final Toronto Blue Jays 2016 spring schedule has been released, with season and three-game flex tickets going on sale tomorrow, Nov. 17.
You can view the schedule here.
The Blue Jays begin their spring training schedule with a game at Bright House Field on March 1 against the Philadelphia Phillies before opening at Florida Auto Exchange Stadium on March 2, also against the Phillies. No night games are on the schedule, but the Blue Jays host the Yankees twice and the Phillies four times before departing to Montreal's Olympic Stadium for an April 1-2 series against the Boston Red Sox.
Single-game tickets go on sale January 6 at 9 a.m. Worth noting: the team will also hold a 36-hour sale beginning December 3 at 9 a.m.