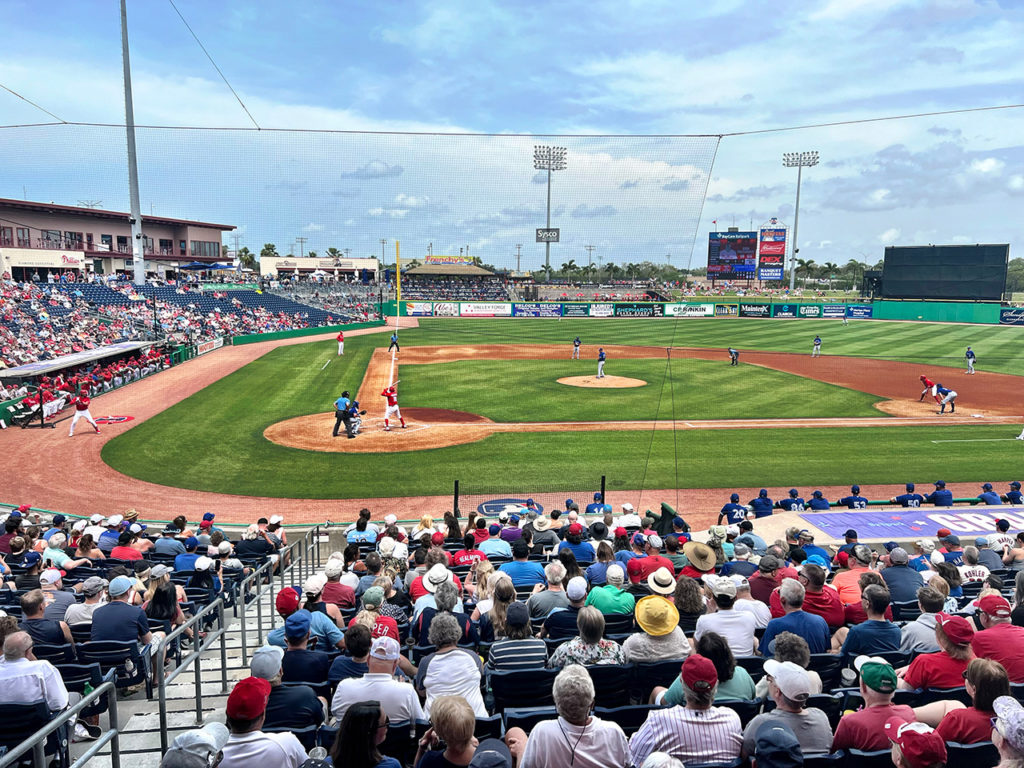 Philadelphia Phillies spring training could see a dramatic overhaul in coming years, as the team is planning a $320 million BayCare Ballpark renovation and the construction of a new $250 million Ballpark Village south of the ballpark.
The BayCare Ballpark renovation would include the addition of 2,000 seats and perhaps an outfield pool.
Neither development is a surprise: The team announced plans for upgrades to the ballpark and Carpenter Complex last October, and when the Phillies purchased the 13-acre site next to the ballpark that includes a mall and parking lot in November, the instant assumption was that development was in the works.
Now we have some additional details, courtesy of Mayor Brian Aungst Sr., who was briefed by the team on their plans. Clearwater owns BayCare Ballpark and the Carpenter Training Complex, and Pinellas County's bed tax would be a big part of any funding plan. (The bed tax being used for spring training is not unusual: $41.7 million of bed tax money was used to fund renovations to TD Ballpark and an overhaul of the Toronto Blue Jays' training complex. The budget for that project: $108 million. The bed tax has also been mentioned as a possible funding source if the Tampa Bay Rays end up with a new St. Petersburg ballpark.) The team's lease at BayCare Ballpark and the Carpenter Training Complex both ends in 2023, but as of now the team is focusing on improvements at those facilities.
The new plan calls for residential and retail at the 13-acre mall site, according to Aungst, but that Ballpark Village development will be financed by the team; the county is being asked to finance the ballpark and development upgrades. From the Tampa Bay Times:
"This is the latest and greatest thing in professional sports and would really revitalize that entire corner," Aungst said. "It's a high-tech, expansive rebuild that looks really exciting and not just for the avid baseball fan."…
Aungst said part of the stadium and training complex redesign will accommodate high-tech player development to make BayCare Ballpark a year-round facility, rather than just a spring training base. The training facility, which now is like "a high school weight room" will have rehabilitation pools and floor scales that track a player's weight distribution through an entire swing, the mayor said.
He said the fan experience will change with 2,000 more seats and a large event space added near center field. A two-story pool, a concept similar to what is in the Arizona Diamondbacks stadium, would be constructed in right field for use during games.
No timeline on when the Phillies will present the plan to Clearwater and Pinellas County officials.