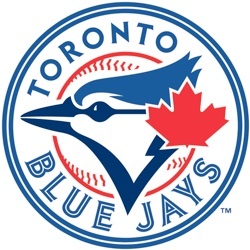 Attend a game at Rogers Centre and you'll be presented with an unusual packet from the Toronto Blue Jays: information pushing spring-training renovations at Dunedin's Florida Auto Exchange Stadium.
It's no secret the Blue Jays are not happy with the current state of things for Grapefruit League spring training. At one time the Blue Jays were looking to partner with another MLB team on a new spring complex before coming back to Dunedin to pitch new or upgraded facilities. Those discussions have been ongoing, and now the Blue Jays have gone public with their desire to stay in Dunedin. From the Tampa Bay Times:
"We've threatened to leave on a few occasions, but we never did because there is that comfort of home," says Paul Beeston, former team president and CEO. "I'm not going to call it the worst facility of anybody in Major League Baseball, but it's clearly in the bottom five. I don't think anyone would dispute that and there is an absolute necessity for a serious upgrade."
Current president and CEO Mark Shapiro says the pride and tradition in Dunedin makes it valuable to the team, he can't compromise on stadium standards.
"We need to look at Spring Training as an opportunity to provide a resource for our players that potentially can be a competitive advantage," he said in the packet. "We don't want to be among the worst; we want to be among the best."
We ranked Florida Auto Exchange Stadium next to last in our Grapefruit League brackets in the Best of the Ballparks 2016 fan vote. Now that the last-place facility, Space Coast Stadium, won't be in use for spring training with the opening of The Ballpark of the Palm Beaches, you can make the very plausible argument that Florida Auto Exchange Stadium is the worst Grapefruit League facility.