Detroit Tigers Spring Training Home | If You Go … | More Photos | 2023 Schedule | Minor League Schedule | Roster
PUBLIX FIELD AT JOKER MARCHANT STADIUM

| | |
| --- | --- |
| Capacity | 8,000 |
| Year Opened | 1966; renovated in 2003 |
| Dimensions | 340L, 420C, 340R |
| Surface | Grass |
| Local Airport | Orlando or Tampa |
| Ticket Prices | To be announced |
| Tickets on Sale | To be announced |
| Ticket Line | 866-66-TIGER (8-4437) |
| Ticket Web Site | tigers.mlb.com |
| Address | Al Kaline Dr., 2301 Lake Hills Blvd., Lakeland, FL 33805 |
| Directions | Take exit 33 off I-4 onto Hwy. 33 South. Tiger Town and the ballpark are approximately 2 miles on the left. There is signage pointing out two parking areas next to the stadium. |
---
Detroit Tigers Spring Training 2023: If You Go …
A pleasant destination year-round, Lakeland is regarded as representing the best of Florida: its economy has benefited from the technology-company growth in both Tampa and Orlando, and it's also benefited from the rise of tourism in both cities. It does live up to the name: there are 38 lakes within the city limits. It makes for a pleasant environment for Detroit Tigers spring training 2023
This is citrus country, but today's economy is considerably more varied; though many of the 170,000 people in the area either work in the citrus industry or go into Tampa for a job, more work at companies like grocery-store-chain Publix, which is headquartered in Lakeland. As the area has thrived, so has downtown Lakeland, which has experienced a renaissance of sorts in the last decade. You can find some decent nightlife in downtown Lakeland; worth a visit are Molly McHugh's Irish Pub (111 S. Kentucky Av.; mollymchughs.com), which regularly features live music; Trader's Alley 210 (210 E. Pine St.), which features a sleek décor, a long list of martinis, and club music; and Mitchell's Coffee House (235 N. Kentucky Av.; mitchellscoffee.com), which features live music on weekends.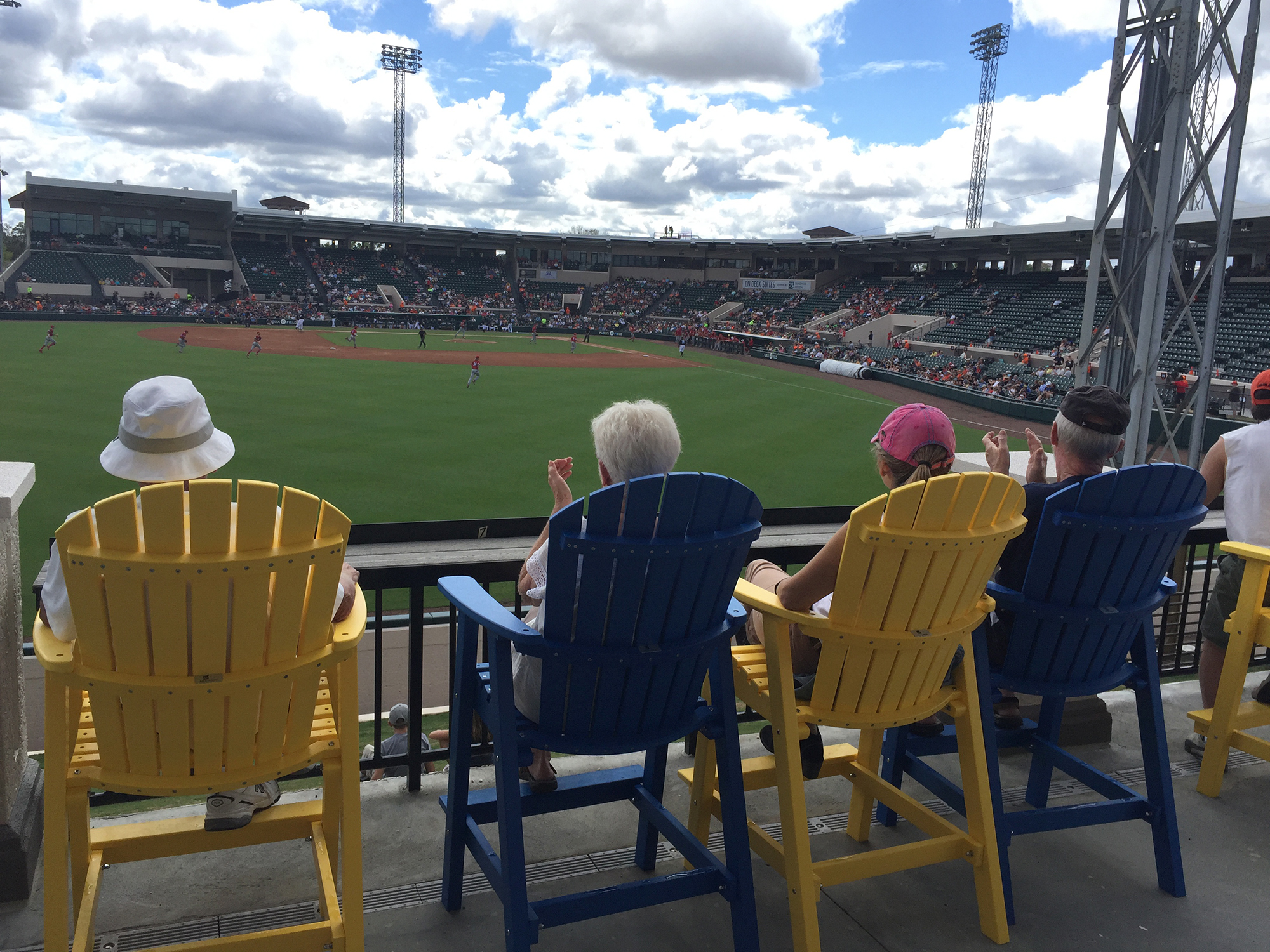 Downtown is also home to a historic district, home to many restored buildings dating back to the early 1900s. It's a typical Florida smaller-town downtown in terms of architecture, and one get the sneaky suspicion that the designers of Celebration, Disney's designed community near Disney World, basically stole the layout and feel of Lakeland and re-created it: there's a small lake and a scenic old hotel, the Terrace, on one end of downtown, and a slew of lakefronts with antique stores. Much of the downtown was renovated in recent years, to good effect.
Artsy types will delight in Lakeland. Worth a drive is the campus of Florida Southern College (111 Lake Hollingsworth Drive; flsouthern.edu), where nine buildings (dubbed "Child of the Sun") comprise the largest grouping of Frank Lloyd Wright-designed buildings in the world. Built between 1941 and 1948, the initial buildings were constructed by students and supervised personally by Wright. You can go to the campus student center and pick up a brochure detailing the history of the buildings before you embark on a tour.
One final recommendation: golf. Within a 50-mile radius of Lakeland there are more than 60 golf courses and over 500 holes of private and semiprivate golf courses. Within the city limits Eaglebrooke (1300 Eaglebrooke Blvd., Lakeland; 863/701-0101) has been awarded four stars by Gold Digest. One of the best public golf courses in the state is located in nearby Haines City: Southern Dunes Golf Club (2888 Southern Dunes Blvd., Haines City; 866/TEE-BONE), a longer (7,227 yards) course with the reputation of being a very difficult play.
Lakeland is also centrally located and makes a good base for spring training, as the city is located on I-4, the main interstate running between Tampa and Orlando. There are seven spring-training camps within an easy drive: Pittsburgh Pirates (Bradenton), Toronto Blue Jays (Dunedin), Atlanta Braves and Houston Astros (Orlando/Kissimmee), New York Yankees (Tampa), and Philadelphia Phillies (Clearwater).
Where to Stay: There are several hotels within two miles of Tiger Town, including the Holiday Inn Lakeland, Super 8, Baymont Inn, Hampton Inn, La Quinta, and Best Western Diplomat Inn.
Flying In: The closest airport to Lakeland is in Tampa. It's a bigger airport serviced by all the major airlines. The Orlando airport, which is farther away and much bigger, can be daunting, so if fares are equal you'll definitely want to fly into Tampa.
Detroit Tigers Spring Training Home | If You Go … | More Photos | 2023 Schedule | Minor League Schedule | Roster