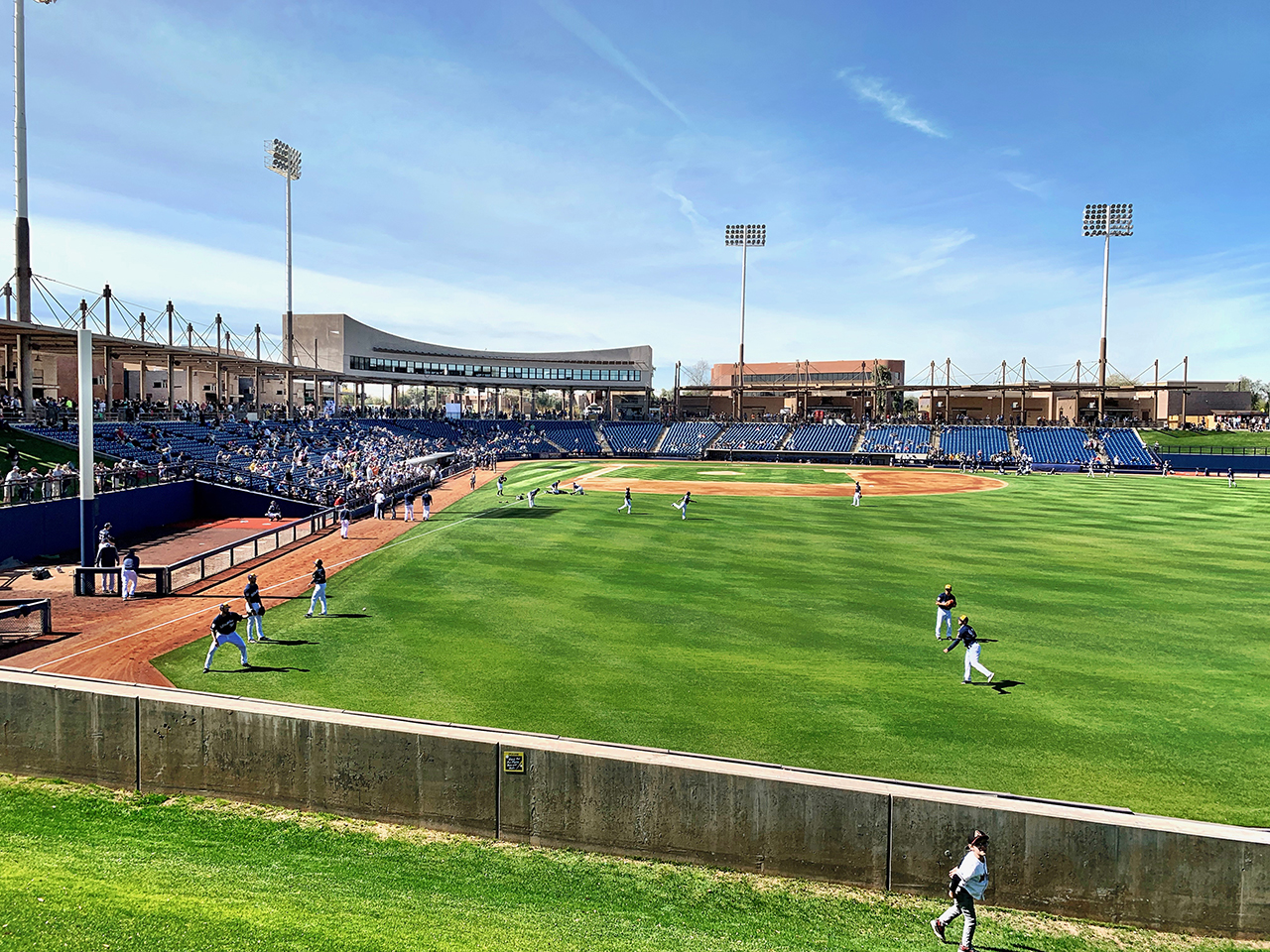 We're now 80 days from the beginning of spring-training games on Feb. 21, 2020. While that doesn't seem to be too far away, spring-training veterans know that it's time to finalize a rough game plan and begin the process of buying plane and hotel reservations, game tickets and timeshare dates.
This has been an unusual preparation time for spring training. On the one hand, teams were great about releasing basic game schedules in late August. But teams were not so fast to release game times and final schedules. And some team quietly put tickets on sale with little or no warning. In one very odd situation, the Brewers put tickets on sale yesterday while simultaneously posting game times. There are a few other teams that have not posted game times to their websites, but have made them available in other spots. (Yeah, we're looking at you, Houston. And Washington. And Colorado.) And there are a few teams that completely buried their ticket information.
But we are on it. Here is a current list of when teams are making single-game tickets available:
Atlanta Braves: Now
Kansas City Royals: Now
Los Angeles Angels: Now
Milwaukee Brewers: Now
San Diego Padres: Now
San Francisco Giants: Now
Seattle Mariners: Now
Texas Rangers: Now
Toronto Blue Jays: Now
Minnesota Twins: December 3, 10 a.m. Eastern
Oakland Athletics: December 3, 9 a.m. Pacific
Boston Red Sox: December 7, 10 a.m. Eastern
Houston Astros, December 9, noon Eastern
Washington Nationals, December 9, noon Eastern
New York Yankees: December 12, 10 a.m. Eastern
Cincinnati Reds: December 14, 10 a.m. Mountain
Cleveland Indians: December 14, 10 a.m. Mountain
New York Mets: December 14, 10 a.m. Eastern
Chicago White Sox: January 6
Los Angeles Dodgers: January 6
Philadelphia Phillies: January 8
Arizona Diamondbacks: January 11
Baltimore Orioles: January 11
Chicago Cubs: January 11, 11 a.m. Central
Colorado Rockies: January 11
Detroit Tigers: January 11, 10 a.m. Eastern
Miami Marlins: January 11, 2020
Pittsburgh Pirates: January 11, 10 a.m. Eastern
St. Louis Cardinals: January 11, 2020
Tampa Bay Rays: To be announced
Teams are all over the map when it comes to how they are placing tickets on sale. Some teams are offering tickets at ballpark ticket offices (both at their MLB homes and the spring-training homes), while others are offering tickets only online and via phone, while opening their spring-training box offices in January.
While we advise approaching MLB teams first to purchase tickets, we work with a third party to offer aftermarket sales. Check out Ballpark Digest Tickets for more details.
The Boston Red Sox are taking a third route. Individual game tickets go on sale Saturday, December 7, at 10 a.m. But for those buying tickets at the JetBlue Park box office, buying tickets is a two-step process. Buyers must drop by the box office on Friday, December 6, between 11 a.m. and 7 p.m. to put their name on a priority list. (Bring an ID both days: you won't be able to put someone else's name on the priority list, and ID will be checked on both days.) At 7 p.m. the box-office gates will be closed and the parking lots cleared: no overnight parking. The next morning, at 6 a.m. on Dec. 7, the parking-lot gates will open, with numbered wristbands issued to all fans on the priority list until 9:15 a.m. (There will also be a general line forming at 6 a.m. to buyers who did not sign up for priority access.) Those on the priority list with a wristband will be given first shot at tickets, and after that tickets will be available to the general line. Given that there's a small pool of available tickets after season-ticket holders and groups have early access to sales, you'll need to decide whether two trips to the ballpark is worth it.
This article appeared in the free Spring Training Online newsletter. Are you a subscriber? Sign up here!