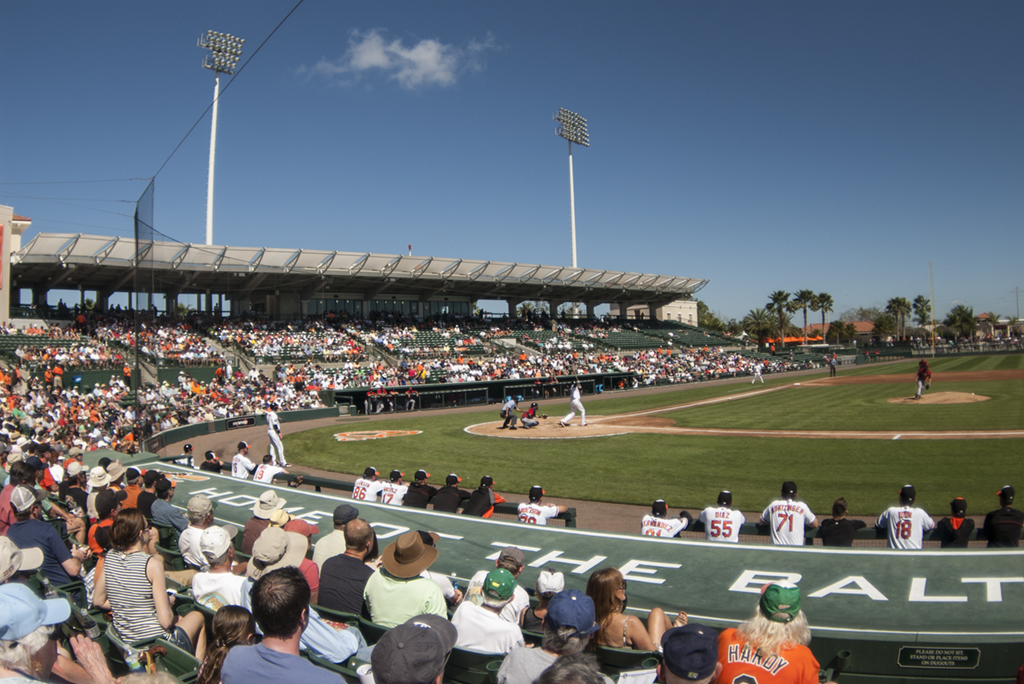 We've posted the home Baltimore Orioles 2018 spring schedule, as the team prepares for another training camp at Ed Smith Stadium in Sarasota, Florida.
You can view the schedule here.
The Grapefruit League schedule begins Friday, Feb. 23 when the Orioles host the Tampa Bay Rays.
Pitchers and catchers are scheduled to report on Tuesday, Feb. 13, while the full-squad report date is set for Sunday, Feb. 18. The 2018 season will mark the Orioles' ninth consecutive Spring Training season in Sarasota and the club's eighth at renovated Ed Smith Stadium.
The Orioles will face 10 different Major League opponents during the club's 16-game home schedule. The Orioles will play the Tampa Bay Rays three times at Ed Smith Stadium and the Boston Red Sox, Minnesota Twins, Pittsburgh Pirates, and Toronto Blue Jays twice each. The Orioles will also square off against the Detroit Tigers, New York Mets, New York Yankees, Philadelphia Phillies, and St. Louis Cardinals each once at home.
The Orioles will also play four evening games at Ed Smith Stadium, Feb. 24, and March 11, 20, and 24, with all night games beginning at 6:05 p.m.
Single game tickets for all 16 games at Ed Smith Stadium will go on sale Saturday, January 13, 2018, at 10:00 a.m. Fans interested in Season Plans, or those wishing to receive additional Spring Training ticket information, may call the Orioles Spring Training office in Sarasota at 941-893-6300. Fans interested in suite rentals or pregame party facilities should call 941-893-6317.