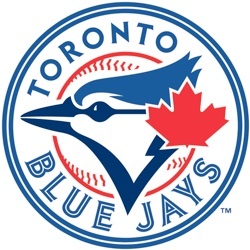 The Toronto Blue Jays will be returning for a third straight year to Olympic Stadium for a Montreal spring series to wrap up spring training, this time bringing in the Boston Red Sox as an opponent.
The two games are set for April 1 and 2, with times to be determined. The previous two years has seen plenty of success for Blue Jays exhibition games at the Big O: 96,350 attended two games against the New York Mets in 2014, and 96,545 attended two games against the Cincinnati Reds in 2015. With Boston a short drive (under four hours) or flight (about an hour) from Montreal, you can expect a big showing from Red Sox Nation at Olympic Stadium. Plus, there are plenty of ties between the old Montreal Expos and the Red Sox, per the National Post:
The Red Sox have some connections to Montreal. When star pitcher Pedro Martinez left the defunct Expos, he went to Boston. Red Sox president of baseball operations Dave Dombrowski is a former Expos' general manager….
Red Sox chief operating officer Sam Kennedy said his club jumped at the chance to play in the series and vowed that David Ortiz and other stars will there.
Much of the success of the pre-season games has come from Montreal fans wanting to show Major League Baseball it is ready to get a team back after the Expos left after the 2004 season.