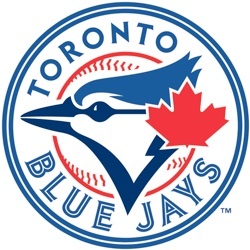 The Toronto Blue Jays are still working with Pinellas County on Dunedin spring training upgrades, including a serious overhaul of Florida Auto Exchange Stadium in coming years.
Nothing has been approved yet, but the current plan calls for Florida Auto Exchange Stadium to be totally redone and the Bobby Mattick training center upgraded as well. The upgrades won't affect one of the Blue Jays' big complaints about the Dunedin setup — the training center and the ballpark are 15 minutes or so apart — but given the circumstances (a limited budget and limited sites in Dunedin for a combined training camp) it's probably the best the Blue Jays front office can expect. Nothing is finalized, but Blue Jays President and CEO Mark Shapiro is hoping for the best:
"We have what I'd call a program," says Shapiro. "We have, room by room, what the square foot needs are. We haven't yet laid that into a plan, although we have done a little bit of that and we've also thought about from a land-use perspective, this is where we might put a building, this is where we'd put 6½ fields, this is where we'd put a covered half-field, this is where the cages would go, that kind of thing."
The Blue Jays gained Dunedin's approval to seek funding for the $81-million project from the county back in September. Under the plan, Pinellas County would contribute about $46 million, the Blue Jays about $15.7 million, the state about $13.6 million and the city $5.6 million.
"The county has a process to walk through that both involves the (Tourist Development Council) and the country commission in determining if they're going to agree to our funding proposal," says Shapiro. "By the end of the season we're going to have a plan in place. That plan might be we have to reconsider where we are from a spring training perspective. I hope not. You'll seldom hear me say I'm optimistic, but I'm optimistic that's not the case, I'm optimistic we'll get something done here. But that's not assured yet, that's still very much something that's being negotiated."
The Blue Jays have trained at the same site since entering the American League, first at Grant Field (which opened in 1930) and then at its replacement, Florida Auto Exchange Stadium.