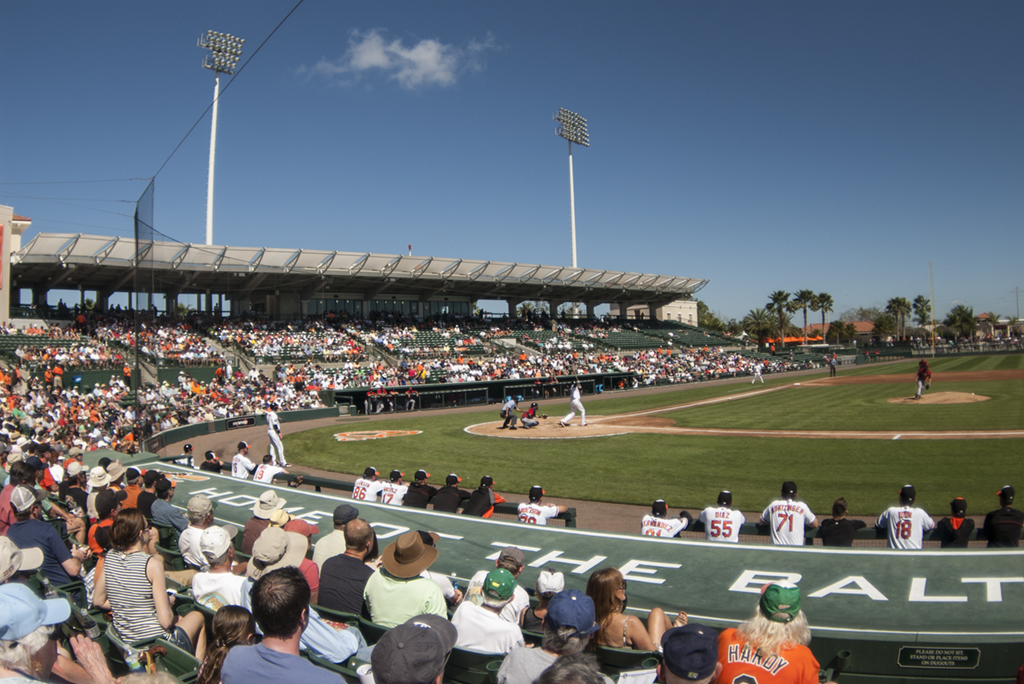 If you're heading Sarasota and Baltimore Orioles spring-training games, you're in luck, as some Ed Smith Stadium upgrades are in the works for February and March.
About $2 million in Ed Smith Stadium upgrades are planned. A little more than half of that spending is for a floor replacement in the ballpark concourse
In general, Florida spring-training venues were largely unaffected by 2017 hurricanes past some superficial damage, like canopies being blown down. Some of that damage did occur at Ed Smith Stadium, and it sounds like Hurricane Irma affected Ed Smith Stadium the most of all the spring-training venues. From Your Observer:
"Irma was not very kind to us at the facility," said Pat Calhoon, a manager with the county's Parks, Recreation and Natural Resources department.
Irma damaged windscreens, awnings and safety nets across the facility and destroyed one of the field's batter's eye screens, which is a dark-colored backdrop placed behind the centerfield wall that hitters use to better see the baseball against an uncluttered background.
This batter's eye was installed on a field built to the same specifications as Oriole Park at Camden Yards. Calhoon said materials for the replacement are already in place, and the county expects to find a contractor to install it before pitchers and catchers report on Feb. 14.
Other changes involve an overhaul of the women's restrooms; upgrades to Field 4 (the practice field built to Oriole Park specifications), which will include better drainage; and new netting along 10th Street.