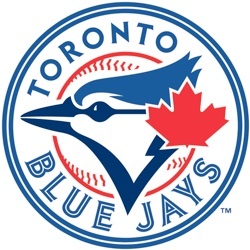 The Toronto Blue Jays and the city of Dunedin unveiled more details about the proposed overhaul of Florida Auto Exchange Stadium, which would add 3,000 more seats and dramatically improve the fan amenities.
This is the first real step in the pursuit of funding for the $81-million overhaul, as the city plans to lobby Pinellas County and the state for financial assistance.
The plan from Kansas City sports-architecture firm Populous would overhaul the ballpark to add sorely needed shade, upgrade the types of seating at the ballpark and improve the fan experience. From the Tampa Bay Times:
"The stadium has great bones, and I think we can confidently tell you that we can add to that to enhance it," said Populous representative Mike Sabatini. "We want to create a unique environment to enhance fan experience."
The plans show a tiki hut bar in right-center field, lawn seating along the third baseline, several drink rails, lounge and shaded spots, beach huts and other "destination" seating. The plans also include several breezeways, so air can flow in and out of the stadium to keep it cool, a year-round team store and a more welcoming entrance….
The other half of the proposed project involves building a new training clubhouse at the team's current training facility site at the Englebert Complex on Solon Avenue. In place of renderings, team officials at the meeting showed pictures of training facilities used by other major league teams alongside what the Blue Jays currently have — and there was a stark difference.
Indeed, the one big failure of the proposal is that the team will continue to train separately from the spring-training ballpark; combining the two facilities was a goal for Blue Jays president Mark Shapiro. But acquiring the land for such a project is a challenge for a smaller city like Dunedin, so the decision was made to keep the existing ballpark and training-complex footprint. Here's the video of the proposed renovated ballpark:
There is some urgency to proceedings: the Blue Jays' lease expires in 2017, but the team has pledged to stay 25 years if the renovations are approved. If things go as planned, the renovated ballpark could open by spring training in 2019.