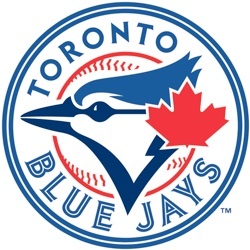 We can now call this an official tradition: the Toronto Blue Jays will be hosting the Pittsburgh Pirates in the annual Montreal spring games at Olympic Stadium, slated for March 31 and April 1.
"We are looking forward to another successful visit to Montreal," Blue Jays president and CEO Mark Shapiro said in a statement. "The great enthusiasm and electric atmosphere at Olympic Stadium over the last three years has shown the true love and strong passion that the fans of Quebec have for Major League Baseball."
These Montreal spring games are a hot ticket, drawing huge crowds to Olympic Stadium, former home of the Montreal Expos. Yeah, the ballpark isn't the greatest, but these Montreal spring games are a great experience: the Expos are beloved, so there's nostalgia for the days of Steve Rogers and Andre Dawson combined with a modern party atmosphere. In 2016, over 106,000 fans were at Olympic Stadium for the two-game set against the Boston Red Sox. They are scheduled for Friday, March 31, at 7:05 p.m. and Saturday, April 1, at 1:05 p.m.
"Today, baseball is enjoying a sense of renewal in Quebec," Montreal Mayor Denis Coderre said. "Aware of this popularity and eager to support it, the City of Montreal has committed itself to encourage and promote the sport of baseball all over its territory by adopting the Politique du baseball."