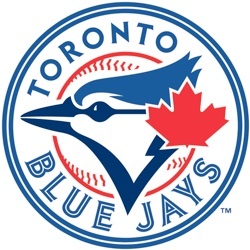 We're one step closer to Dunedin Stadium renovations, as a vote from Pinellas County officials could pave the way for upgrades to the Toronto Blue Jays spring home and the off-site Englebert Complex.
Under an $81-million plan that is being discussed by the Blue Jays and local and state governments, major renovations would take place at both Dunedin Stadium (formerly Florida Auto Exchange Stadium) and the off-site Englebert Complex. The financial framework calls for the Blue Jays to contribute with $20 million, with Pinellas County allocating $41.7 million in hotel tax revenue, and the City of Dunedin paying $5.6 million. The Florida Department of Economic Opportunity could cover the balance of the project's cost in the form of a grant that will be paid out $1 million annually over 20 years. An RFP has been issued for the project.
Once Dunedin Stadium renovations are complete, the ballpark would be equipped with a 360-degree concourse and 6,000 fixed seats, with standing room, berm, and alternate seating spaces bringing the overall capacity to 8,500. If the project is finalized, the Blue Jays would remain in Dunedin for another 25 years. The Blue Jays have a long tradition in Dunedin, as the team has trained there since its inaugural season in 1977. Dunedin Stadium is also the home of the Dunedin Blue Jays (High A; Florida State League). More from Sportsnet:
"I feel relatively confident that April 10 should get a positive vote and then we should have some actual construction going on by the end of this year," said [Blue Jays president Mark] Shapiro. "I think next spring will be impacted by that progress, hopefully in a way that transforms our training, but if not, in a way that it's visibly evident to everybody."
Shapiro said changes to Dunedin Stadium, where the Blue Jays play their spring training games, will result in increased seating for fans, as well as more food and entertainment options. Those changes, as well as ones to the team's nearby training complex, will bring about a "paradigm shift from what currently right now is just a spring training facility," Shapiro said, noting that he expects the endeavour to provide a competitive advantage and a facility that ranks among the very best in MLB.