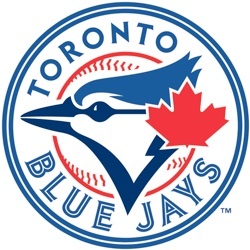 We've posted the Toronto Blue Jays 2023 spring schedule, as the team prepares for another training camp at TD Ballpark in Dunedin, FL.
You can view the Toronto Blue Jays 2023 spring schedule here.
The schedule features 32 games against nine different teams. It begins Saturday, Feb. 25 on the road against the Pittsburgh Pirates at LECOM Park in Bradenton. The first home game at TD Ballpark is on Sunday, Feb. 26 against the New York Yankees.
The Blue Jays will face each AL East team next spring, with four games against both the Yankees and Baltimore Orioles, and two games each against the Tampa Bay Rays and Boston Red Sox.
The schedule features 16 home games, including three at home during the Canadian March Break (March 13 to 17).
On February 28, the Blue Jays meet the cross-town rival Philadelphia Phillies for the first of eight games between the ballclubs. Additional opponents the Blue Jays will face during spring training are the Atlanta Braves (two games), Minnesota Twins (two games), and Detroit Tigers (four games).
One of our favorite spring-training experiences is parking in downtown Dunedin, grabbing a late breakfast, and then walking down the Pinellas Trail to TD Ballpark early enough to score some autographs, watching a laid-back spring match, and then heading back to downtown Dunedin for Happy Hour.
Still to come: game times, when tickets go on sale, reporting dates and ticket prices.