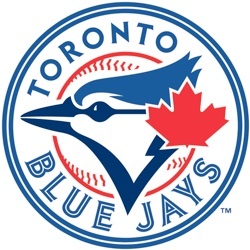 The Toronto Blue Jays will host the St. Louis Cardinals in the annual Montreal MLB games played during spring training, as Olympic Stadium will once again host an exhibition series.
A Blue Jays series in Montreal has turned into one of baseball's great traditions, as Olympic Stadium is close to capacity for the games. This year sees a change in the scheduling: in the past these Montreal MLB games were set for the weekend, but this year sees the games set for Monday and Tuesday nights. Probably won't matter; we know lots of fans head to Montreal specifically for these games, and there will undoubtedly be plenty of Montreal Expos caps and jerseys on display.
You can view information about the March 26 game here.
You can view information about the March 27 game here.
With Montreal seemingly in line to land an MLB team in the future, it's hard to say how important these games are. On the one hand, crowds of 40,000+ for a March exhibition game is certainly going to impress MLB types, and the Expos history was up and down — attendance was great in the mid-1990s, and down before the team moved to Washington, D.C. On the other hand, MLB is big business, and landing a team may be more a matter of market research, corporate support, political commitment to a new ballpark, and a deep-pocketed ownership.
That will mark the fifth consecutive year in which the Blue Jays play at Olympic Stadium, and club officials sound eager to return. More from The Canadian Press:
"We always look forward to playing in front of our fans in Montreal," Blue Jays president Mark Shapiro said in a release.
"The atmosphere at Olympic Stadium over the last few years has been truly special, and is a reminder of the passion for baseball that exists in Quebec, and how far reaching the Blue Jays fan base truly extends."