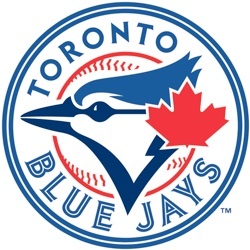 The Toronto Blue Jays will once again host a Montreal exhibition series at Olympic Stadium before the season opener, according to a report from Jeremy Filosa of 98.5 Sports in Montreal.
That the Blue Jays would return for a Montreal exhibition series after two successful games in 2014 that attracted 96,350 fans was considered by many to be a given. The series is currently slated as a tentative event, and we won't know anything final for at least a month. Filosa is reporting that the Cincinnati Reds will be the opponent, with Reds star and Canada native Joey Votto being a prime attraction.
Olympic Stadium, of course, is the former home of the late and lamented Montreal Expos, and the series was both a celebration of Canadian baseball — as personified by the Blue Jays — as well as a remembrance of the Expos and former Expo star Gary Carter. It was an emotional weekend of baseball, and we're sure there will be plenty of tributes to the Expos this time around as well. And, of course, there will be another round of discussions as to when Major League Baseball will return to Montreal.