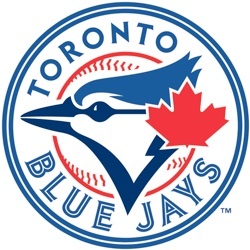 The Milwaukee Brewers will face the Toronto Blue Jays in the annual 2019 Montreal exhibition games at Olympic Stadium, in the final preseason matches for both teams.
The annual exhibitions have been a tremendous success for the Blue Jays and promoter Evenko over the last six years, as the Blue Jays and an assortment of opponents have regularly drawn packed houses to the former home of the Expos. That Expos nostalgia is strong at the Big O, and it should be back again in for the 2019 Montreal exhibition games. With the 50th anniversary of the Expos in 2019, there should be plenty of looks back at the Expos during the course of the two-game series, and we're guessing a few folks will plan a route to the game past the old Jerry Park, now a national tennis facility. Add in the appeal of the Brewers–currently making a playoff run and generating some great stories–and it's pretty clear the Big O will be hoping again in March.
There's another point of Expos nostalgia with Vladimir Guerrero Jr. potentially in the lineup for the Jays. His father, Vladimir Guerrero, played for the Expos in 1996-2003 before signing with the Angels and ending his career in Anaheim. Vladimir Guerrero Jr. played in last season's exhibitions and pleased the crowd with a walkoff homer against the Cardinals. He's ranked as the top baseball prospect by MLB Pipeline and Baseball America. The Blue Jays have quite a few notable prospects coming up the system, and this series could be a preview of things to come.
"Montreal is a city with great baseball history and tradition," Blue Jays president Mark Shapiro said via press release. "We are excited to join in celebrating the 50th anniversary of the Montreal Expos and to continue creating memories for Blue Jays fans across Canada."
The games are scheduled for March 25 and 26, the last two days of spring training, with most matches set for 7:05 p.m. starts. Tickets will go on sale Friday at noon Eastern./