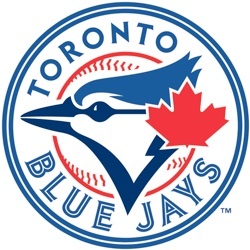 We have a site for a potential new complex for Toronto Blue Jays spring training in Dunedin, with city officials eying a former Nielsen Media land parcel for a ballpark, clubhouses and practice field.
The Blue Jays have expressed dissatisfaction with Florida Auto Exchange Stadium as a long-term home of the team for spring training: while the location is good, the ballpark is basically landlocked by other city properties, offers little parking, with no chance for expansion. The Blue Jays had one time looked to Palm Beach County and a joint complex to be shared with the Houston Astros, but team officials seem to be more interested in staying in Dunedin for the long term.
One huge issue facing both the Blue Jays and Dunedin officials: the city isn't that large, and there are very few sites available for a new complex. One potential site has emerged: a former Nielsen Media land parcel at 375 Patricia Avenue, pretty much dead east of Florida Auto Exchange Stadium, less than a mile away. The site has been tabbed for redevelopment after the Nielsen buildings were torn down, but financial issues stalled the project.
The site isn't large enough for a full spring-training complex, so the team would still split time between the complex and Englebert Complex (which would be renovated under the plan). A financial plan has not yet been worked out, but with city sources and potential state money available, it might be enough to keep Toronto Blue Jays spring training in Dunedin. From Tampa Bay Weekly:
"At that meeting it was understood and accepted by both parties that the training and stadium facilities would have to remain on separate sites," Gizzi said at the commission's meeting July 24. "Ultimately, the Blue Jays would prefer one location, but if this wasn't possible, they would be willing to accept split facilities as long as one full field, additional batting cages and parking could be had."
If the Patricia Avenue site were the selected location, the new facilities could be built while spring training continued at Florida Auto Exchange Stadium at 373 Douglas Ave. Additionally, city officials expect that renovations would need to be made at the Englebert Complex, 1700 Solon Ave, the memo said.
City officials called the negotiations productive. Mayor Dave Eggers, who has had telephone conversations with Blue Jays President and CEO Paul Beeston, said that there has been a good dialogue and close cooperation between the city and the Jays but challenges remain, such as financing and partnership issues for new facilities.
We've always loved Toronto Blue Jays spring training in Dunedin: it is certainly a low-key operation. And while moving to a new site may take away a little bit of the charm — walking to games from downtown Dunedin via the Pinellas Trail won't be possible, and a new spring-training ballpark will certainly be larger — a move will preserve Toronto Blue Jays spring training in Dunedin, and that's a good thing.