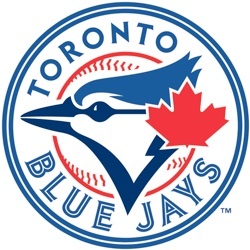 So many teams are taking to the road at the end of spring training: Toronto and the New York Mets reportedly will wrap up the exhibition season with two games at Montreal's Olympic Stadium, former home of the Expos.
Rumors of a Blue Jays series in Montreal first surfaced earlier this year; our sister site Ballpark Digest reported on the possibility of the games way back in April. Since then, the Blue Jays have talked about finances and logistics of a spring-ending series with the Mets.
Olympic Stadium is still used for many events; despite some talk of demolition, the place regularly hosts events like car and RV shows and professional soccer. A return of MLB games would certainly bring forth much angst and fond memories, especially if the Blue Jays do something to honor the Expos (special pinwheel Blue Jays caps, anyone?). And, of course, there will be much discussion about whether or not Montreal could support MLB in the future. Warren Cromartie is leading an effort to determine the financial feasibility of Major League Baseball in the city.
Montreal is by far the largest market in the United States or Canada lacking professional baseball of any sort: it's the 15th largest market in all of North America.
The series is not official; it was reported yesterday by various Canadian media outlets, with the formal announcement expected today.